skip to content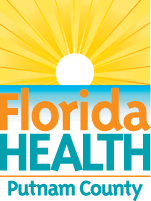 It's a New Day in Public Health.
The Florida Department of Health works to protect, promote & improve the health of all people in Florida through integrated state, county, & community efforts.
skip to content
Florida Department of Health in Putnam County Addresses County Health Rankings
March 29, 2017
Palatka, Fla.
- The Florida Department of Health in Putnam County (DOH-Putnam) recognizes the value in measuring health outcomes and today acknowledged the 2017 County Health Rankings & Roadmaps tool released by the University of Wisconsin and the Robert Wood Johnson Foundation. This study highlights the many community factors that influence health and uses established data, much of which is available from the department at
www.FLHealthCHARTS.com
.
"The Department of Health in Putnam County has collaborated over the last year with community partners in creating opportunities to improve the health and welfare of our residents," said Mary Garcia, Putnam County health officer. "We continue to seek means to work toward positive outcomes."
These rankings are a snapshot of the health of counties across the country and they emphasize that health is not a singular effort but a combined work in progress across all community partners. The department works in collaboration with local governments, non-profit organizations, health care facilities, business groups, schools, faith-based organizations and many other stakeholders to improve the health of all people in Putnam County. These rankings use data related to physical environments, social and economic factors, health behaviors and clinical care.
In Putnam County, the Community Health Improvement Plan (CHIP) is designed to address specific opportunities for improved health that have been identified by the community. The department has partnered with many stakeholders to implement the CHIP and collaborates regularly to track progress.
DOH-Putnam collaborates with its community partners to prioritize local health improvement activities in the community. Earlier this year, the department launched the Florida Healthy Babies initiative and has invested nearly two million dollars in helping hospitals around the state promote "Baby Steps to Baby Friendly" in order to support mothers in practicing exclusive breastfeeding for their infants. This year the Putnam Community Medical Center was awarded a Third Star (3 of 5) by the Florida Breastfeeding Coalition.
In August DOH-Putnam, Putnam Community Medical Center, United Way and Healthy Start a county-wide Community Baby Shower for new and expectant mothers. Over 100 moms (> 400 guests) participated in the educational event which started with a tour of the hospitals Birthing Facility followed by visits to twelve education stations. Each mom received a goody bag, diapers and baby wipes along with the educational material.
"Key stakeholders in Putnam County have been working together to improve the health of the community. I am encouraged that these efforts are having an impact in the County Health Rankings," said State Representative Bobby Payne. "I commend the Department of Health in Putnam for its efforts to bring the breastfeeding rates from 58.6% in 2012 to 73% in 2016. Research shows that Breastfed infants have a reduced risk of infections, asthma, obesity and SIDS compared with formula-fed infants. Mothers who breastfed have a reduced risk of breast cancer, ovarian cancer and postpartum depression compared to mothers who don't breastfed. It is estimated that $13 billion would be saved per year if 90 percent of U.S. infants were breastfed exclusively for six months."
It is also very important to recognize and celebrate local efforts. Putnam County, the City of Palatka, the towns of Pomona Park, Welaka, Interlachen and Crescent City were among the communities recognized by the Surgeon General's 2017 Healthiest Weight Community Champions Florida program. The award recognizes local government efforts to raise awareness of a healthy and active lifestyle as they play an important role in supporting policies and programs that increase physical activity levels and improve nutrition.
"Without hard work nothing happens, without a mindset of let's do something different nothing happens, so if nothing happens without hard work and dedication and an attitude of we can do better, then we will always be the same. So with that said I would like to thank Mary Garcia and her staff for all their hard work. To the citizens of Putnam County I congratulate you on your effort to shed the past and run forcefully into a better future that will bring about better health. A Healthily community is a thriving community, I am pleased to see firsthand the love and dedication of a community bettering itself. Congratulations! Putnam County we are on the rise. Nothing can stop you," said Larry Harvey, chairman of the Putnam Board of County Commissioners.
Last week the Florida Department of Health celebrated a one year milestone as the first integrated department of health in the nation to achieve national accreditation through the Public Health Accreditation Board. Public health departments play a critical role in protecting and improving the health of people and communities. The seal of accreditation signifies that the Florida Department of Health has been rigorously examined and meets or exceeds national standards that promote continuous quality improvement for public health.
About the Florida Department of Health
The department, nationally accredited by the Public Health Accreditation Board, works to protect, promote and improve the health of all people in Florida through integrated state, county and community efforts.
Follow us on Twitter at @HealthyFla and on Facebook. For more information about the Florida Department of Health please visit www.FloridaHealth.gov.